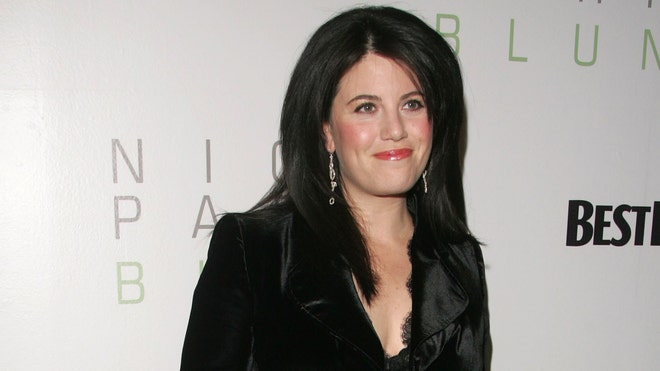 Who
knew
?
Having kept relatively mum on her infamous affair with former President Bill Clinton, Monica Lewinsky is now ready to divulge the intimate details.
The former White House intern, whose grandfather emigrated to El Salvador from Nazi Germany, is promising to reveal all in her new memoir --including Clinton's insatiable desire for three-way sex, orgies and the use of sex toys of all kinds, a friend of Lewinsky told the National Enquirer.
Well, obviously some people knew but I can't say that Monica's connections to El Salvador stood out to me at the time. According to this San Salvador
tumblr
,
Her grand parents migrated to El Salvador to scape from Nazism during WWII, her Father , Bernard Lewinsky was born in El Salvador, and worked as teacher at a local international school. Not sure if Monica was born here, she is said to have been born in SF, USA, but she attended school where her father taught in El Salvador. Her Grandparents are buried at the Jewish Cemetery in San Salvador.